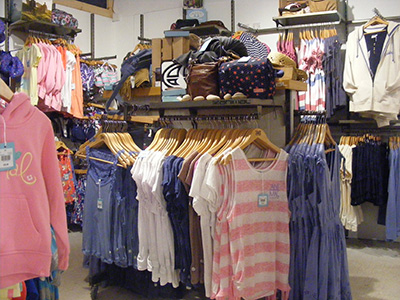 Metal Shopfittings:  Mid-Floor Gondolas & Wall Fittings, with  Powder Coated Finish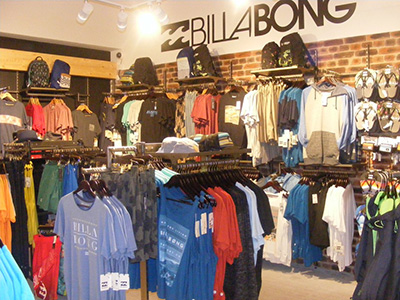 Metal Shopfittings:  Mid-Floor Gondolas & Wall Fittings, with  industrial looking finish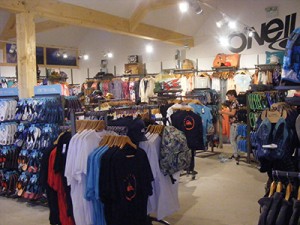 Metal Shopfittings to Display Ladies', Men's and Children's Fashion and Beachwear
Warren Trading Co is a family business operating in Dawlish Warren, two decades old, supplying surf-style clothing, gifts and beach accessories (and much more) – including top labels such as Animal, Billabong and Super Dry. A 4000 sq ft store gives space for a world of variety, based in a prime seaside location, on the South Devon coast.
The Requirement: New store, prime location – superior shop fittings, to display respected designer labels
In 2015 Warren Trading Co opened a new store on Dawlish Warren seafront in an exclusive location, in order to showcase and promote the extensive stylish brands it retails, in a modern way. In order to achieve this it was time for a shop fittings update. After a recommendation from a fellow retailer, Dymond Engineering stepped in.
The Brief: Custom fittings – 'distressed, industrial and raw' – to display modern brands.
The main focus was on 'Super Dry'. With such a distinctive brand, bold and contemporary shop fittings are needed. The specs were:
Robust fittings, for longevity
Best use of floor space
Ease of use for customers to browse and access merchandise easily
Inviting designs with an 'industrial' look and feel
The Solution: Long-lasting displays, with a 'distressed' look – made with floor space and a busy shop in mind.
Warren Trading Co found Dymond through a quick Googling, after having been pointed in the right direction by retail friends. They discovered that Dymond Engineering is a specialist in producing the sought after 'distressed' industrial look – and invited a quote
After receiving the brief from Warren Trading, Dymond started work on a design which would unify the company vision with function and sustainability. Dymond took the essence of the 'Super Dry Look' and used this as the cornerstone for an industrial aesthetic – one aligned with company character. The finished displays were solidly engineered, modern and perfectly specified for the new store.
The Result: Quality displays and strong sales figures.
Expertly designed and engineered shop fittings are (literally) the foundation for displaying product to grow sales. Warren Trading Co reported a roaring trade at their new store, and happily commissioned Dymond on another project.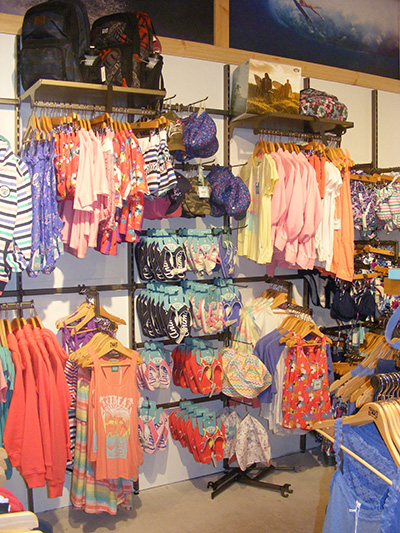 Powder Coated Wall Display Fittings with Rails, Stepped Arms and Shelves.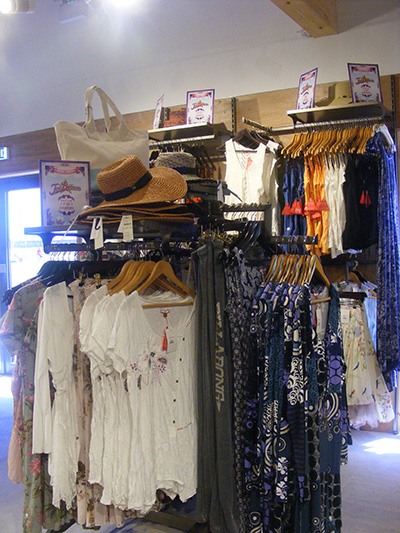 Gondola with Shelves and Stepped Arms to Display Ladies' Clothing and Accessories.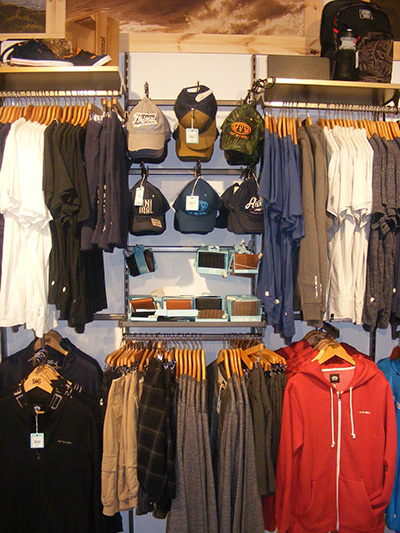 Mid-Floor Gondola and Wall Display Fittings with Straight Arms and Display Shelves.