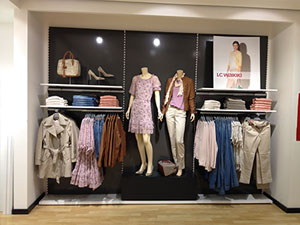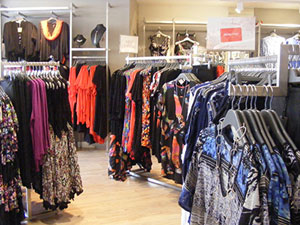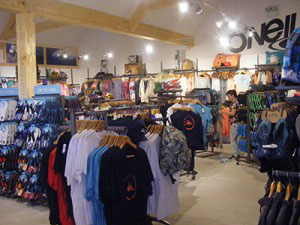 We remain open during the COVID19 Lockdown and are following safe distancing, PPE and cleaning guidance throughout the business.
Welcome to Dymond Shop Fittings – creating display solutions for Retailers, Brands, Designers and Shopfitters.
It's simple really, we understand what you want!  Think: eye-catching, smartly engineered displays – that naturally attract shoppers and boost your sales.
By combining tried and trusted ideas with original thinking, precision engineering and our retail understanding, we deliver quality shop fittings that excel in all respects.
Bespoke metal shop fittings: We manufacture an extensive selection of retail display equipment (far more than client confidentiality enables us to show here).  So whether it's an integrated bespoke display system, your Point of Sale display stands or some mid-floor gondolas, we can supply you with these and everything in between.   Click here to find out more.
Production quantity: We specialise in medium-run production volumes, so we can easily handle your requirements for 10's to 1000's per item.  Click here to find out more.
Design-engineering and value-engineering:  Turn your display ideas and designs into fabulous reality with the help of our design-engineers.  We create the shopfittings and display equipment you want, whether we're starting with CAD designs or just an empty room. Click here to find out more.
Retail sectors:  Whether you're retailing fashion, food or hardware, our skilled workforce is accomplished in producing display equipment for retailers across the arena.   Our portfolio includes fittings for international fashion giants, independent boutiques, pet shops, fresh food & drink and hardware supplies. In fact stores all across the UK and Europe (independent and national multiples) are using metal fittings manufactured in our factory in Devon.
Customer service:  Providing you with a high-quality service is a priority for us. We work to strict deadlines and make everything here in Devon, giving you high-quality fittings, short lead times and prompt deliveries.
At Dymond Shopfittings our original designs, engineering expertise and retail understanding combine to give you stylish and intelligent shop fittings that enhance your sales.
Please explore our website for more information – or give us a call on 01271 372662.  
Let's get started.