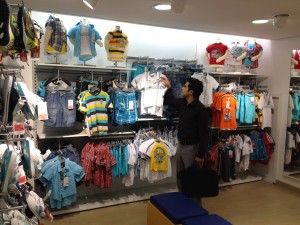 Metal Shopfittings:  Versatile, Interchangeable Wall Display System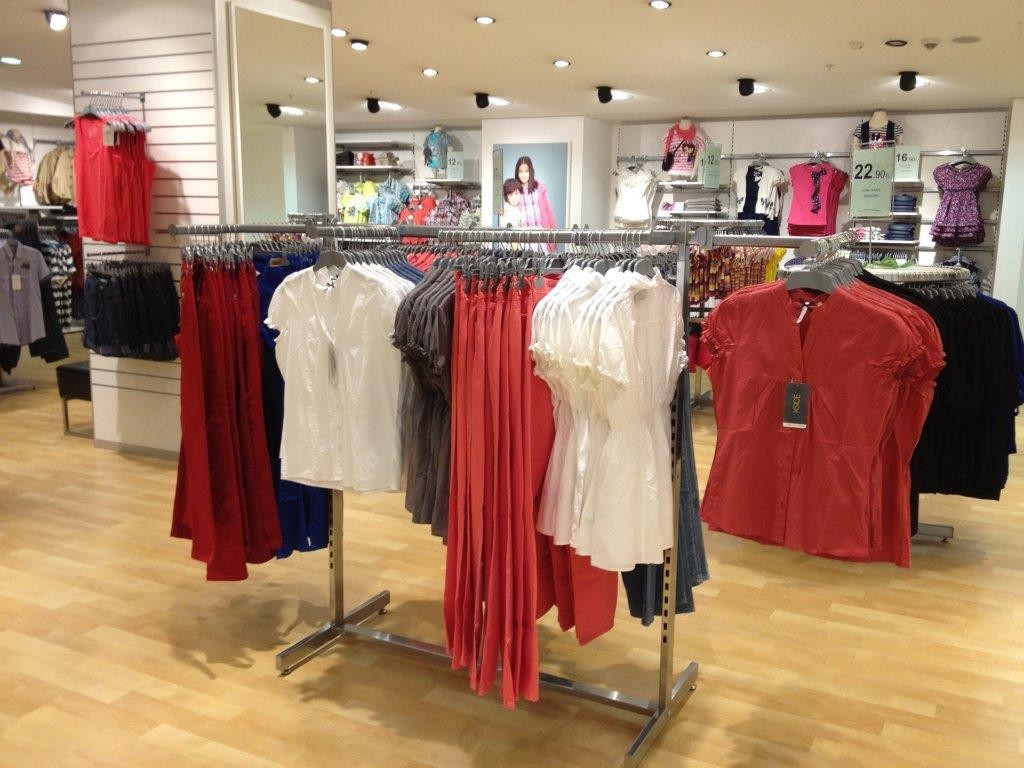 Metal Shopfittings:  Mid-Floor Gondola and Wall Display System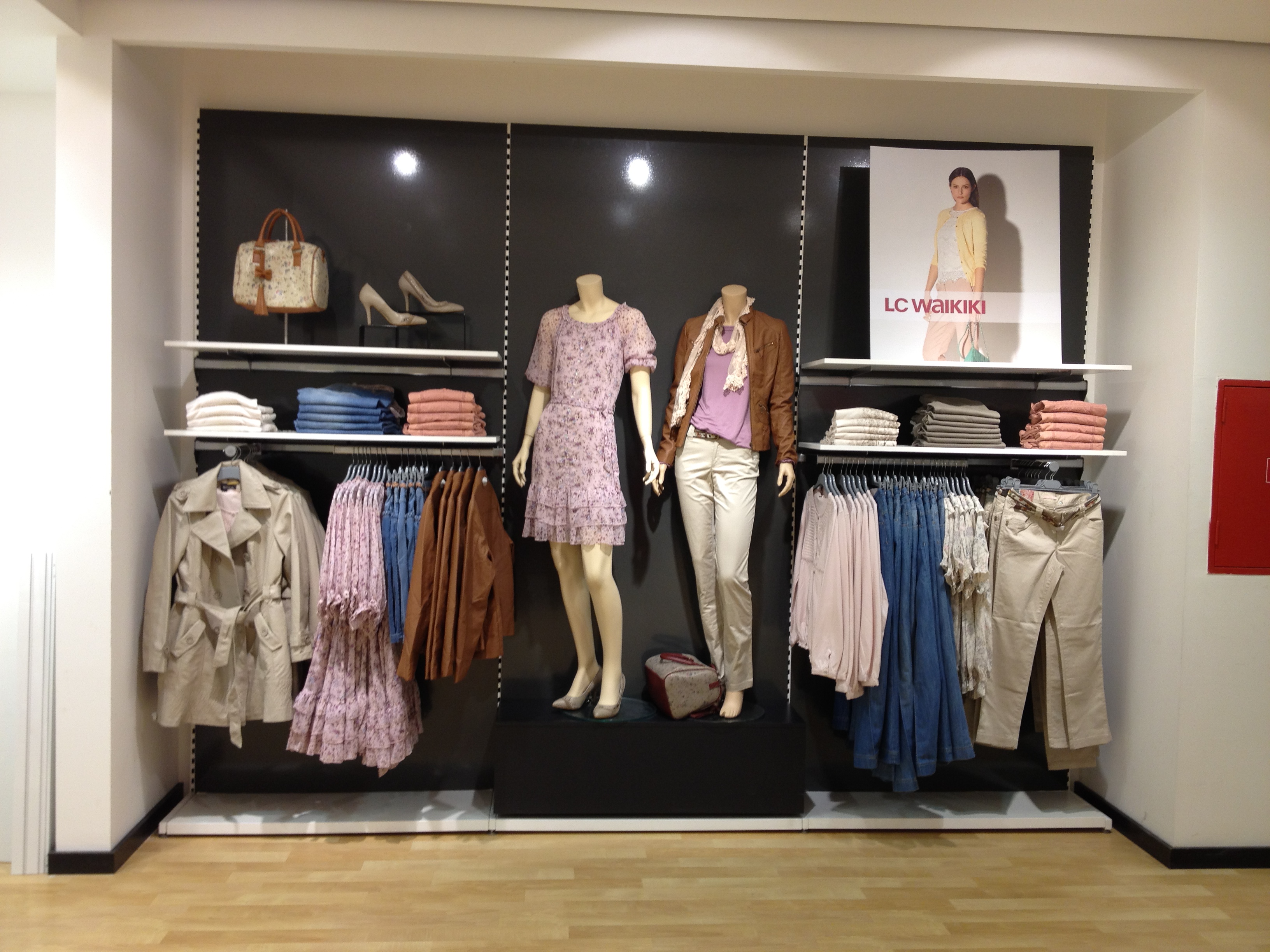 Dymond Rail System: Versatile Shopfittings to Display Ladies', Men's and Children's Fashion
LC Waikiki is a multi-national clothing retailer, based in Turkey, with over 500 stores in 27 different countries. Originating in France three decades ago, it now sees revenue streams in the billions.
No matter the size of a retail company, shop fittings are crucial to continued success. After a review carried out in 2011 it was found that LC Waikiki's fittings needed some engineering TLC.
How Dymond entered the arena? – a business associate of Dymond Engineering, Jonathan Loader, was responsible for the review, arranged by LC Waikiki's MD at the time, Gordon Bullock (previously Chief Operating Officer for TK Maxx). Jonathan found the need for simple, versatile and quick-to-fit shop fittings and suggested a re-vamp. Confident with Dymond's engineering prowess and ability to handle such jobs Jonathan was confident in recommending Dymond for the brief.
Findings:
Complex, inflexible and difficult to fit display systems
Many unnecessary components to achieve a simple effect
A Large amount of restrictive top shelves and side wings
The Requirement: Design-engineering – a new streamlined vision.
Less is truly more, and with specialist design engineering wonders can be achieved.
The Brief: Easy to install, adaptable and customer friendly fittings.
Minimal parts, maximum configurations
Quick to install in new stores
Practical design for merchandisers
Allowing sales boosting displays
Customer friendly and simple to navigate
Cost effective
The Solution: RSB system – LC Waikiki exclusive design.
Paying strict attention to the brief, the team at Dymond Engineering devised a Rear Service Bar system, based on the Dymond Rail System. This included a saddle fitting, allowing it to slot easily into the existing LC Waikiki kit.
Equipped with a full-scale prototype Dymond visited Turkey and impressed the whole team with the benefits of re-engineering the display equipment. Two proto-type arms and a T-Bar were assembled and over each side of the bar 6 pairs of jeans were hung. Upon removing the jeans from one side the stability remained. Such structural integrity normally means welding. However the T-Bar was completely removable – a result of intelligent design.
LC Waikiki was extremely impressed, and equally pleased that by using a series of interchangeable accessories the size of the display could be altered to suit company needs. The rest is history, as they say.
The Result: Satisfied customers, and a measurable sales boost.
LC Waikiki found the Dymond system installed quickly, saving a week of labour costs. Merchandisers expressed pleasure in using the displays – no more searching for the "right hook", because all hooks fitted the same way. Additionally, happy customers remarked upon the easy nature of the fittings. Overall, the new system was 28% cheaper to produce and sparked a 38% increase in sales figures.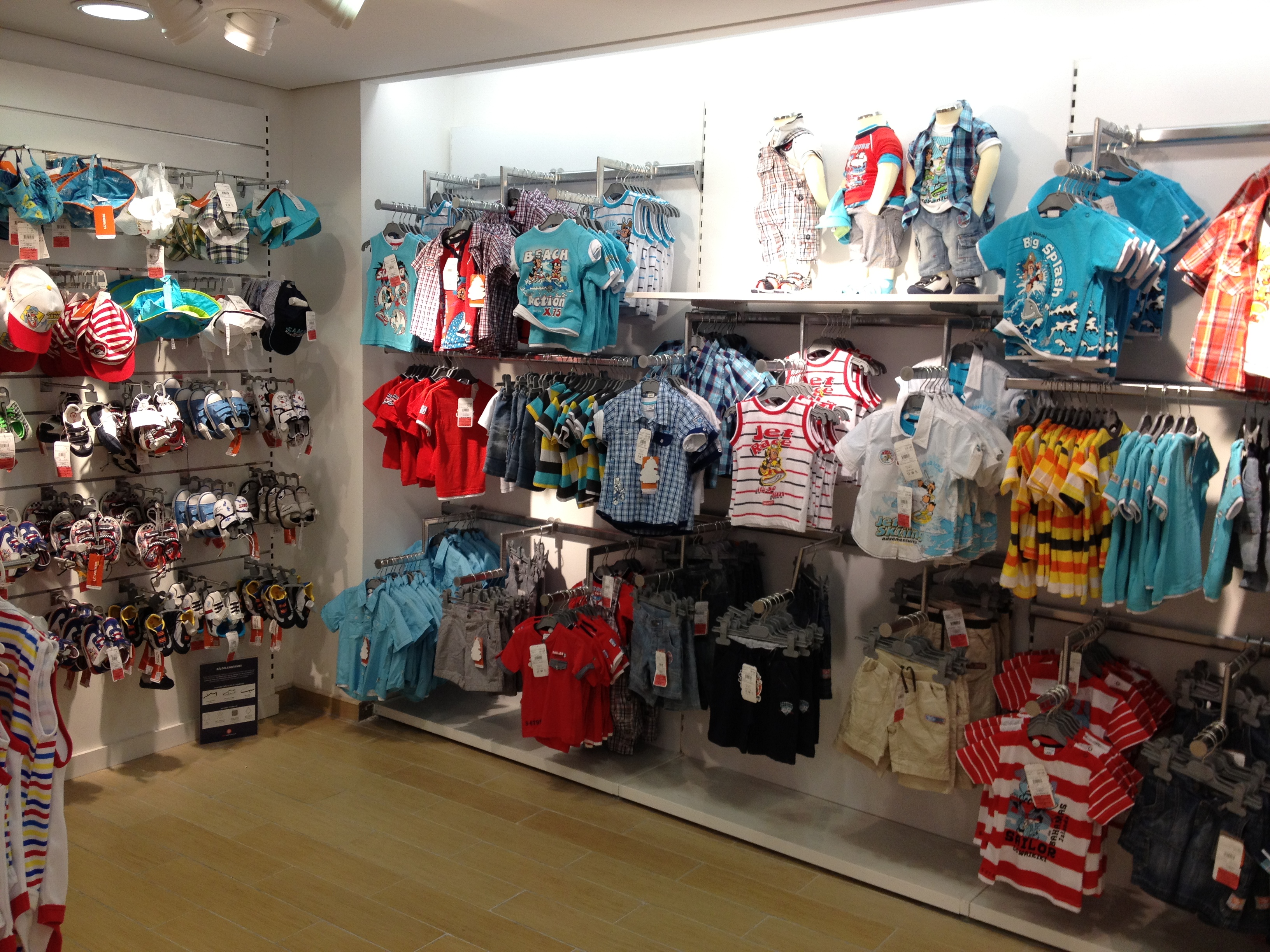 Powder Coated Wall Display Fittings with Rails, Stepped Arms and Shelves.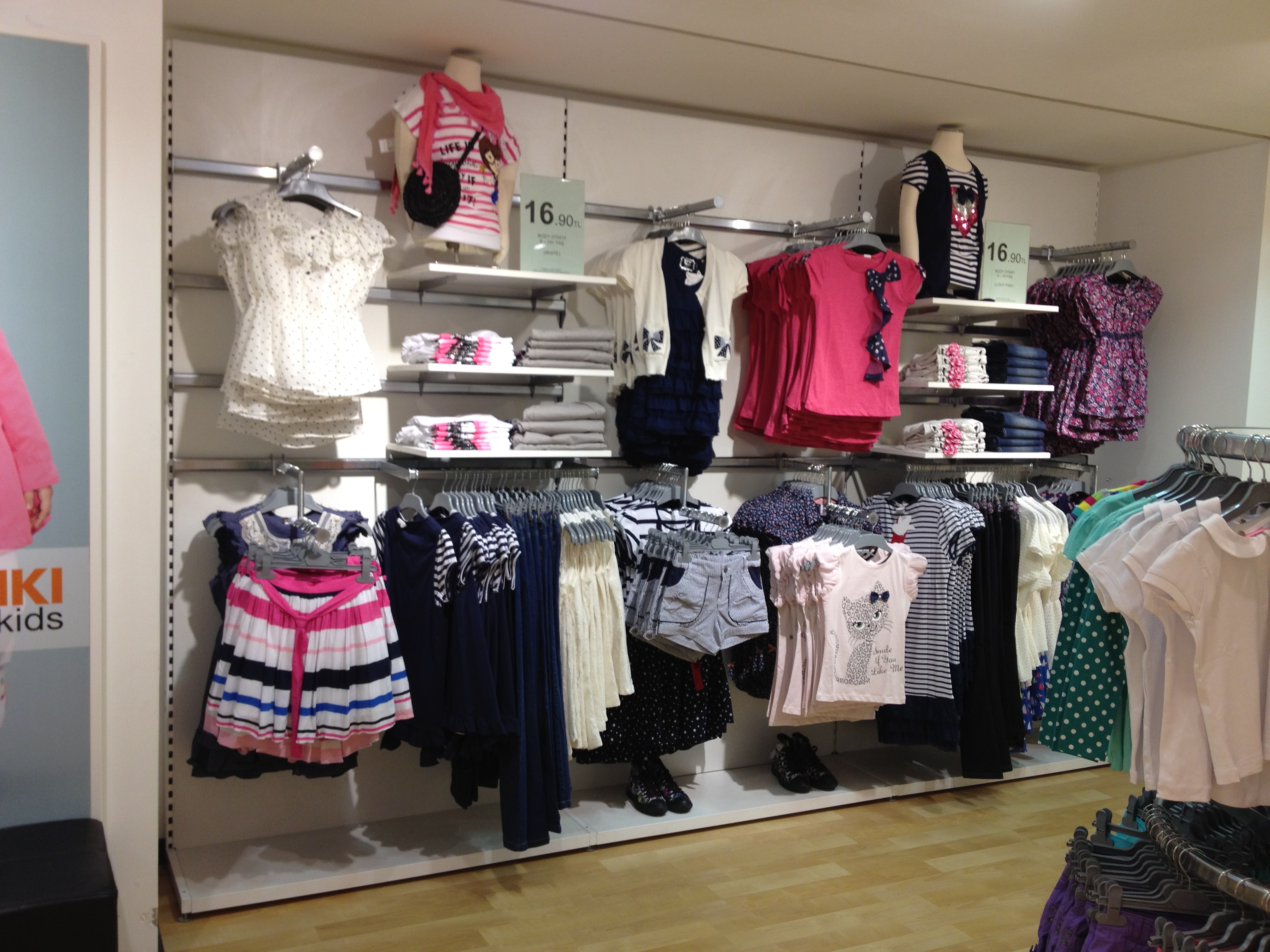 EPC Powder Coated Wall Fittings with Display Arms and Shelves. Flexible, Easy to Use System.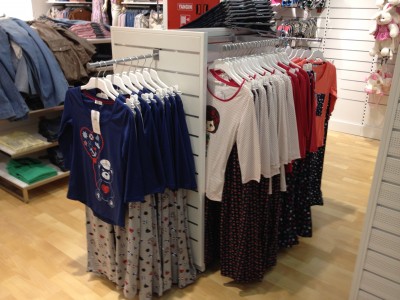 Interchangeable Mid-Floor Gondola and Wall Display Fittings with a Range of Arms and Shelves.