Taking Shape Case Study – click to view case study
Taking shape is a plus size fashion retailer, focused on women's clothing that, celebrates women's curves and above all makes them feel good. Originating in Australia they offer everything from work wear to weekend casual, gym gear, shoes, handbags and accessories. Taking Shape arrived in the UK in 2012 with a plan to open 30 stores in the UK and they contacted Dymond to manufacture the metalwork.
How Dymond was able help: Re-designed, engineered and manufactured brushed stainless steel shop fittings (including mid floor gondolas, wall rails, display arms and courtesy screens) to meet their particular requirements.
Warren Trading Co – click to view case study
Warren Trading Co is a family business which has been retailing in Dawlish for more than two decades, supplying modern surf-style clothing, gifts and beach accessories (and much more) – featuring top labels such as Animal, Billabong and Super Dry. They are the largest retailer in Dawlish Warren, with an impressive 4000 sq ft of shopping space.
How Dymond was able to help: Dymond designed, engineered and produced powder coated metal retail display equipment for their modern new store – including the popular stressed 'industrial' look finish.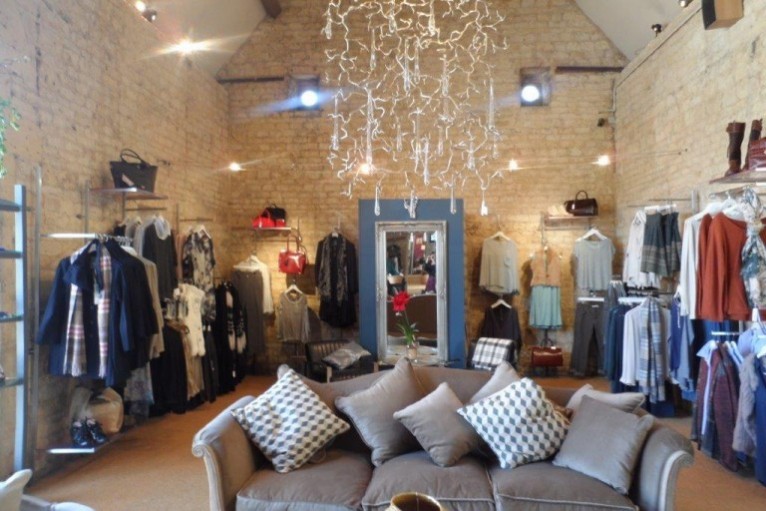 LC Waikiki – click to view Case Study
LC Waikiki is a multi-national clothing retailer, based in Turkey, with over 500 stores in 27 different countries. Originating in France three decades ago, it now sees revenue streams reaching into the billions.
How Dymond was able to help: Designed and engineered an exclusive Rear Service Bar system, which was more stylish, less complex and quicker to install than the original fittings.
Lapstone Boutique – click to view Case Study
Lapstone is an independent retailer, based in an 18th Century stone barn in the rural splendour of the Cotswolds. It offers unique high-end merchandise, sourced from across the UK and Europe. This includes sophisticated collections of clothing for men and women, exquisite interiors and gifts for every occasion.
How Dymond was able to help: Engineered and produced a shop fitting system, overcoming technical challenges that offered quality and style, truly complementing company aesthetics.